This article features content related to an already expired object.
Gondola
Characteristics
Title
Gondola
Cost
50,000
Special Ability
None
Board Upgrades
Upgrade 1
None
Cost
None
Upgrade 2
None
Cost
None
Gondola is the twentieth-seventh limited hoverboard in Subway Surfers. Like any other hoverboard, it protects you from crashing for 30 seconds. When crashed, it will need to recharge for a few seconds before it can be used again. It is a limited edition hoverboard exclusive to Subway Surfers World Tour: Venice. It can be purchased with 50,000

, just like all other limited boards. It has the appearance of a gondola (as its name suggests).
In World Tour 2016:Venice, Gondola never re-appeared as a limited hoverboard. It is now Orni.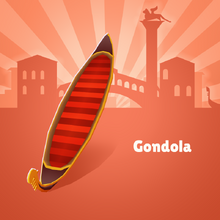 Ad blocker interference detected!
Wikia is a free-to-use site that makes money from advertising. We have a modified experience for viewers using ad blockers

Wikia is not accessible if you've made further modifications. Remove the custom ad blocker rule(s) and the page will load as expected.