Roberto




Characteristics
Title
Roberto
Cost
95,000
Tokens
None
Outfits
Outfit 1
   Fan Outfit
Cost
15
Outfit 2
None
Cost
None
Release Date
28 February 2013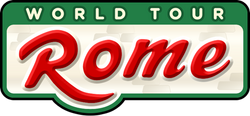 Roberto is the limited edition character for Subway Surfers World Tour: Rome. He is the fifth limited character in Subway Surfers, and also the third limited character on the World Tour series.
Appearance
     Roberto is an Italian boy with a white, red, and green helmet, a black soccer shirt with a few white stripes at the sleeve and a soccer ball logo on it, brown soccer shorts, green and red shoes and goggles on his helmet.

In the second release of Rome, Roberto received a new outfit, the Fan Outfit, which cost 15

. In this outfit, the stripes on his shirt had changed to red and green, his shorts had changed to orange, he had worn a red headband which showed his brown hair, and he carried a soccer ball with him.
Reappearance
Roberto made a reappearance in
Subway Surfers World Tour: Vancouver
on the 22nd of May in 2014. Like all other previous character reappearances, he cost real money, with $0.99.
Trivia
If you notice, his shoes have the colors of the Flag of Italy (or il Tricolore) (expect for black). 

His helmet also has the same colors. 

Roberto in Fan Outfit only, is the third character to carry an item throughout the gameplay. The others being Fresh and Frank.

He is also the only limited character to carry an item throughout the gameplay.

He is the only character to have one of his animations removed during an update.
Gallery