This article features content related to an already expired object.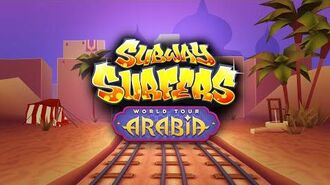 Subway Surfers World Tour: Arabia is the thirty-third installment in the Subway Surfers World Tour series. This edition introduced a new limited edition character named Amira, who is an Arabian Dancer , with her new Genie outfit. There's also a new hoverboard called Old Dusty that costs

50,000. The Weekly Hunt items for this edition are the Genie Lamps. It was released on April 16th, 2015.