Subway Surfers World Tour: London 2013
Edit
Subway Surfers World Tour: London 2013
, is the eleventh installament edition Christmas and the second one to be token place during Holiday. This edition introduced a new limited character,
Jamie
, and two new limited boards:
Snowflake
and
Jingles
. The gameplay has the Christmas theme, with the inspector dressed up as Santa Claus and his dog as a reindeer notably Rodolph. It was released on November 21st, 2013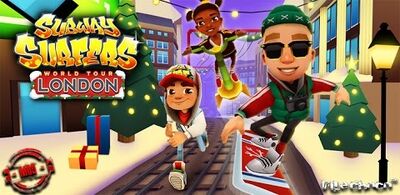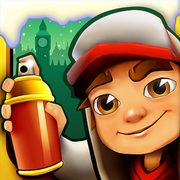 - Is the second gameplay of the Christmas
Ad blocker interference detected!
Wikia is a free-to-use site that makes money from advertising. We have a modified experience for viewers using ad blockers

Wikia is not accessible if you've made further modifications. Remove the custom ad blocker rule(s) and the page will load as expected.