This article features content related to an already expired object.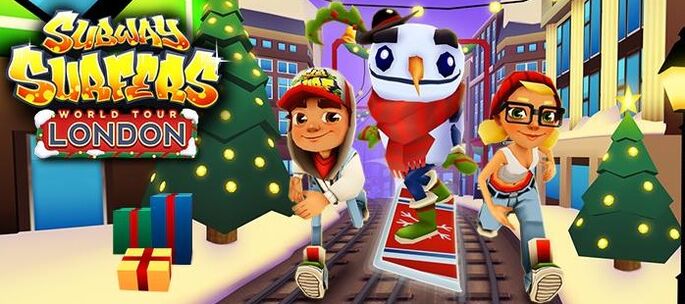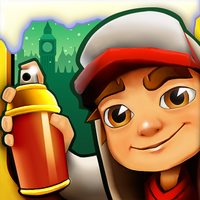 Subway Surfers World Tour: London 2014 is the twenty-seventh installment of the Subway Surfers World Tour series and the thirty-second update of the game. This edition included the re-release of the hoverboard, Snowflake, and introduced a new limited character, Buddy, and a new token hoverboard, Rudy. It also gave an outfit to Buddy, the Sunny Outfit. This edition also introduced two more board upgrades, for Freestyler and the second upgrade for Big Kahuna. A new Spraycan Award was introduced, the Coin Counter. The gameplay had the Christmas theme, with The Inspector being dressed up as Santa and his dog as a reindeer. Like the previous London edition, players need to collect Little Christmas Trees in the Weekly Hunt. It was released on December 4, 2014.
It is the last edition of 2014.