This article features content related to an already expired object.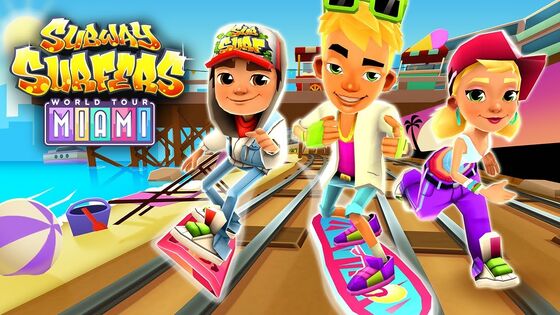 Subway Surfers World Tour: Miami 2017 is the seventieth edition in the World Tour series and the seventy-fifth edition in Subway Surfers. This edition marks the return of Nick (costing

95,000), with a brand new outfit called the Neon Outfit (costing

30), and the return of the Flamingo board (costing

50,000). It was released on August 10, 2017.
After 3 years, Miami makes an official return for Subway Surfers.
This is the third edition to have male character return.
This version came after Subway Surfers World Tour: Shanghai.
This the second edition that has remixed background music. The first being Subway Surfers World Tour: Hawaii 2017.