This article features content related to an already expired object.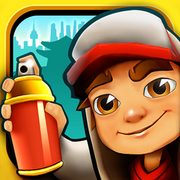 Subway Surfers World Tour: Seoul 2015 is the twenty-ninth installment of the Subway Surfers World Tour series and the thirty-fourth update of the game. This edition re-released the limited character Mina and her Robo Outfit from the 2014 edition, costing 15

, and also gave her the new Pop Outfit, which costs 30

. This edition also re-released the limited hoverboard, Bubblegum, as well as the cute robots as the Weekly Hunt. This edition also introduced two more upgrades, for the Skull Fire and the second upgrade for the Freestyler. This edition also introduced the Weekly Facebook Gift and the Mini Mystery Box. It was released on Thursday, January 22nd, 2015.
It is the 1st re-released edition of 2015.