This article features content related to an already expired object.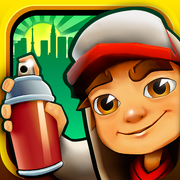 Subway Surfers World Tour: Tokyo is the fifth installment of the Subway Surfers World Tour series and the tenth update of the game. It was released on May 2nd 2013, and re-released on May 29th 2014 and last logged on  November 5th, 2015 and March 1st, 2018.
This edition introduced a new character, Harumi who costs 95 000

and three new hoverboards, Fortune - 50 000

, Kitty - 50000  (that replaced Fortune)  and Cherry - 60. It also introduces the all new Weekly Hunt (previously Egg Hunt), plus a new type of token to get, Japanese Keychains! Japanese Keychains are used to get prizes from the Weekly Hunt.
Re-releases
Edit
This is the first edition to be located in Asia.